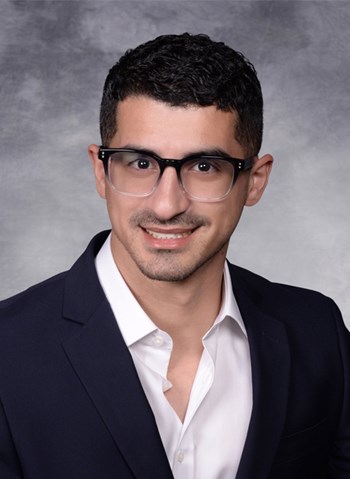 Specialties
Industrial, Retail, Land Use
Scope of Experience
Marcos Villagomez serves as an Associate with NAI Capital in the Encino office. He specializes in industrial and retail properties. Marcos is involved in investment sales, leasing and development opportunities throughout LA and Ventura County. He takes great pride in representing owners and tenants. His primary objective is adding value for his clients to achieve their real estate goals. Marcos provides a full scope of services, including broker opinion of value, lease-versus-buy comparisons and competitive market analyses.
Marcos utilizes a collaborative approach and extensive market knowledge to maximize value for his clients. Clients trust his advice and appreciate his exceptional customer service. Marcos does a lot of repeat business from his loyal client base.
Background & Experience
Prior to commercial brokerage, Marcos attended Cal State Northridge where he prepared tax returns for low income families. Marcos' finance background exposed him to many financial principles and gave him an understanding of the correlation between risk and investment management.
Marcos served as the President of the CSUN Real Estate Club in the last year of his undergraduate studies where he organized guest speakers, recruiting and firm tours. Marcos managed all the officers, spoke in front of large groups and taught real estate. This experience enabled him to improve his communication skills, public speaking and overall knowledge in real estate by hosting guest speaker events featuring industry leaders.
Education
Marcos Villagomez graduated from California State University, Northridge with a B.S in Finance and Financial Planning.
Professional Associations & Designations
American Industrial Real Estate Association (AIR)
Greater San Fernando Valley Chamber of Commerce
Southland Regional Association of Realtors®
Strategic Clients
American Home Patient • Excel Dental Studios • Encino Cosmetic Dental Group • Dr. Sadie J. Sanders Chiropractic APC • Boulevard Pediatrics • Solar City • Servpro • Western Bagel • Greater San Fernando Valley Chamber of Commerce • Lau Enterprises • Armorcast • Rexford Industrial • Carte du Vin • Studio City Rentals • Hollywood Event Rentals • 20th Century Props