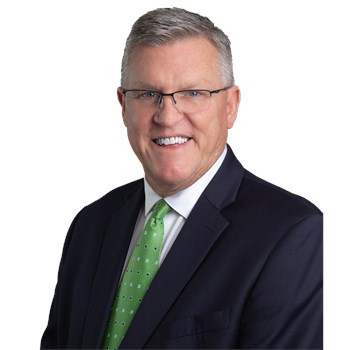 Specialties
Multi Market Corporate Services
Scope of Service Experience
Mr. Gautier specializes in multi-market corporate real estate and business development with NAI Global Real Estate Advisors. Mr. Gautier began his real estate career almost 30 years ago and since then has successfully developed and implemented real estate initiatives on a local, regional, national and international basis. Over the years, he has led and serviced strategic relationships with clients who have diverse geographic, cultural and operational needs, earning him a reputation for his specialty in Corporate and Multi-Market Services.
Background & Experience
Mr. Gautier's roots are in customized service solutions focused on the implementation of multi-market real estate assignments for his clients such as Ryder Trucks, ServiceMaster, Wendy's International, ServiceMaster, Terminix, AvMed Health Plans, PriceSmart and Limited Brands. The scope of services that he has provided include consulting, property valuation, site selection, disposition, lease renegotiation, construction and project management. In addition to the companies mentioned above, Mr. Gautier has also worked with Burger King, Macy's and Singer Sewing Machine on specialized project management assignments. As part of the Singer assignment, he successfully implemented a disposition strategy for several large manufacturing plants in Germany, Turkey, China, Brazil, Puerto Rico and the United States. Mr. Gautier has served as lead project manager on an assignment with a portfolio of over 500 properties at one time.
Education
Mr. Gautier graduated from Auburn University with a Bachelor's Degree in Business Administration.
Professional Associations & Designations
Mr. Gautier serves on the Orange Bowl Committee, Salvation Army Board of Directors, and is Past Chairman of the Miami-Dade Sports Commission. He has served as Co-Chairman of Hospitality for the Super Bowls hosted in Miami in 2007 and 2010. Mr. Gautier was also recently asked to Chair the 125th Anniversary of The City of Miami in 2021.