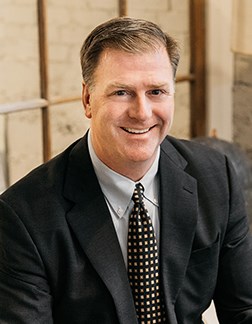 Specialties
Investment, Office
Background & Experience
John has been involved in the commercial real estate business since 1999, specializing in the Seattle and Eastside markets where he has provided real estate solutions for tenants, investors and property owners.
John has worked with national, regional and local clients, including Nextel Partners, Merck, Action Engine Corporation, Cintas Corporation, Hines Development, Madison Development Group, T.M. Development, MJR Development and Real Property Investors.
John received his B.A. from the University of Washington's School of Economics earning the International Certificate. He "walked on" the Husky football program where he earned a scholarship and started for three seasons. John was a member of the 1991 National Championship team, played in two Rose Bowls and was a three-year letterman for the Huskies.
Education
B.A. in Economics, University of Washington
Certificate of International Economics (Honors) - Finance
Professional Associations & Designations
Certified Commercial Investment Member (CCIM)
CBA - Commercial Brokers Association
WSCAR - Washington State Commercial Association of Realtors
Transaction History
$21,100,000 - 1001 Broadway Building
$16,750,000 - 200 Building
$15,400,000 - 1910 Fairview Building
$2,965,000 - NSC Building
$2,301,000 - Linbrook, Building 6
$2,300,000 - Atlantic Professional
$2,100,000 - Tight Lines Building
$2,000,000 - Elan Building
$2,000,000 - Haring Building
$1,850,000 - Northcreek OP
$1,840,000 - Buckley Mfg.
$1,575,000 - Cedar King
$1,470,000 - Starbucks Retail
$1,445,000 - Dibble Engineers
$1,250,000 - PC Help Building
$1,189,000 - Linbrook, Building 3
Strategic Clients
Acrosonic Corporation
Action Engine Corporation
Alvar Corporation
Andataco
Atigeo
Becker & Meyer
Bowman, Fox & Duarte Law Firm
Cintas Corporation
Columbia Consulting Engineers
Columbia Pacific Management
Digital Counterpart
First Horizon Home Loan
General Electric Appliances
Hines Development
Insight Electronics
Lockwood-Lozier Elegant Homes
M.J.R. Development Co.
Madison Development Group
Milestone Investors, L.L.C.
Mitronics International Corp.
Real Property Investors
T.M. Lee Development Co.
The Cowan Law Firm
Yarrow Bay Plastic Surgery