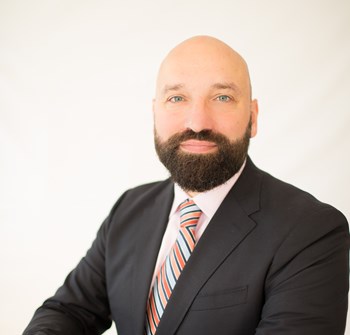 George Dikanarov
Partner
NAI FrontPoint Partners
1 Cherin Vrah Blvd fl. 9
Sofia 1000
Bulgaria
T +352621261363
M +352621261363
george.dikanarov@naifpp.com
Scope of Service Experience
George has over 15 years of experience as an adviser to commercial companies (US), their Private Equity owners (US, Europe) and Real Estate Fund promoters and owners (US and Europe). George provides consulting services around energy procurement (focus on large energy users), valuation and valuation oversight of Commercial Real Estate and use of technology in the Commercial RE space.
Background & Experience
George splits his time between the US, Luxembourg and Bulgaria.
In the US George works with owners and operators of Commercial RE and helps them reduce costs and improve their performance.
In Luxembourg George works with US Real Estate managers with regulated and non-regulated Luxembourg vehicles investing in Real Estate and Private Equity.
With the help of his teams in Bulgaria, George provides valuation and valuation oversight along with accounting services to his Luxembourg clients.
Prior to joining NAI FrontPoint partners as a founding partner, George was part of global bank's Real Estate and Private Equity business. Prior to that George spent a decade with a Big 4 both in the US and Luxembourg focusing on Alternative Investment industry with specialization in Private Equity and Real Estate.
Education
George attended Hofstra University (US) where he earned a Bachelor of Administration in Business with specialization in Accounting.
Professional Associations & Designations
George is a member of the Global Cold Chain Association (GCCA) and the American Institute of Certified Public Accountants (AICPA).
Strategic Clients
Private Equity and Real Estate Managers investing in Real Estate, Owners and Operators of Data Centers, Refrigerated and non-Refrigerated Warehouses, Industrial and Manufacturing CRE. Examples include Hines and Colony Capital.