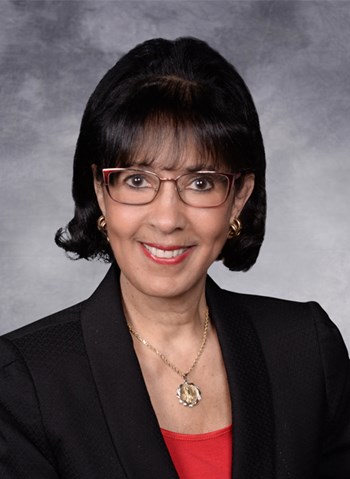 Specialties
Land, Office, Industrial, Mixed Use
Scope of Experience
A commercial real estate expert for more than 10 years, Faye C. Montgomery focuses on sales and leasing of retail, office and industrial properties in Greater Los Angeles. She understands the demands and objectives of business owners, and is able to develop innovative ways to enhance the value of their real estate. Faye has extensive experience in understanding and meeting the commercial real estate requirements of charter schools and other private and non-profit organizations.
Faye's loyal client base also includes entertainment moguls, recording artists, and production companies. As a former entrepreneur and corporate executive, Faye remains committed to building long-term relationships with her clients by exceeding their expectations and creating an atmosphere of trust and loyalty among her clients.
Background & Experience
Faye's background in marketing, sales, finance and facilities management spans more than 25 years. As an entrepreneur, Faye enjoyed the success of owning and operating two restaurant franchises in the U.S. Virgin Islands. Faye has also served as Vice President, Director of Marketing and Facilities for a Los Angeles-based financial institution.
Education
Faye earned her BA in Business Administration from Wayne State University in Detroit, Michigan.
Professional Associations & Designations
Faye was named Charles Dunn Real Estate Services' #1 Broker of the Year of the Los Angeles central office and #2 Broker of the Year company-wide in 2011. She is an active member of the City Club of Los Angeles, BOMA, the International Council of Shopping Centers, the California Restaurant Association and is on the Board of Trustees of Phillips Graduate University.
Transaction History
• 22,800 SF multi-tenant investment office property, 11331-11337 Ventura Boulevard, Studio City, sale transaction • 43,472 SF single-tenant, 19900 Plummer Street, Chatsworth, Phillips Graduate Institute, 12-year lease transaction • 38,000 SF office property, 6842 Van Nuys Boulevard, Van Nuys, CHAMPS Charter High School of the Performing Arts, 10-year lease transaction • 4.68 acres of land, 222 Kansas Street, El Segundo, land sale transaction • Multiple acquisitions representing Turner-Agassi, a charter school developer