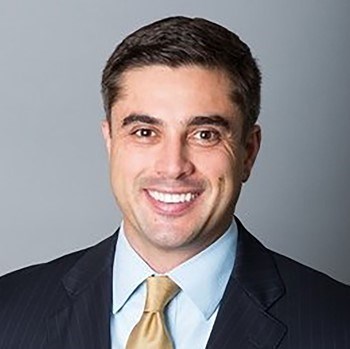 Scope of Service Experience
Ethan began his career in 2009 as a member of the Contra Costa & Solano multifamily brokerage team at NAI representing buyers and sellers of multifamily properties. He quickly gained a reputation of reliability and distinction after selling a number of buildings for record prices while delivering attentive service to his clients. Recently he was named Senior Vice President of NAI Northern California Multifamily investments.
Since joining NAI, Berger has been involved in a number of record setting transactions in cities throughout Contra Costa and Solano Counties, including Richmond, Concord, Martinez, Antioch and Pleasant Hill. His reputation as a dedicated, aggressive, and client-centric sales professional is evident in his successes and the relationships he has forged.
Berger is an active member of the Contra Costa/Solano County chapter of the California Apartment Association, and has served the board of directors of the Camelback North II apartments in Pleasant Hill. He has lived in Contra Costa County for 30 years and has a wide breadth of knowledge of all Contra Costa and Solano County cities and sub-markets, and has experience as a Buyer, Seller, and owner of multifamily property.
Education
BA, University of California, Berkeley
Professional Associations & Designations
CAA Contra Costa, Solano Chapter
Transaction History
1300 Costa Ave, Richmond - $3.075M, 18 units
1895 San Vincente Dr, Concord - $5.2M, 27 units
367-71 Colusa Ave, Kensington - $3.075M, 12 units
4576 Appian Way, Rodeo - $8.04M, 42 units
500 Hayes St, Richmond - $1.775M, 8 units
3535 Brook St, Lafayette - $12M, 25 units
2394 Road 20, San Pablo - $4.495M, 18 units
1976 Desert Circle, Walnut Creek - $2.04M, 5 units
221 Wilbur Ave, Antioch - $3.465M, 28 units
1671 Haller Ct, Concord - $1.36M, 6 units
1717 Amber Dr, Antioch - $810K, 6 units
1531 Adelaide St, Concord - $6.23M, 31 units
3801 Nevin Ave, Richmond - $1.075M, 6 units
4819 Clayton Rd, Concord - $3.75M, 20 units
123 Ramona St, Pittsburg - $740K, 4 units
309 Country View Ln, Pleasant Hill - $2.87M, 8 units
1530 Willow St, Martinez - $2.8M, 8 units
3515 Chestnut Ave, Concord - $5M, 20 units
1455 Arnold Dr, Martinez - $8.05M, 30 units
811 Brown Ave, Martinez - $3.5M, 12 units
1515 West St, Concord - $3.7M, 16 units
3550 Chestnut Ave, Concord - $1.95M, 8 units
1315 Brown Ave, Martinez - $3.1M, 12 units
193 Ramona St, Pittsburg - $1.25M, 8 units
2233 7th Ave, Oakland - $2M, 8 units
304 Marina Vista Ave, Martinez - $1.25M, 8 units
4152 Fran Way, Richmond - $1.43M, 7 units
3720 Clayton Rd, Concord - $1.1M, 11 units
1551 Lacey Ct, Concord - $2.1M, 12 units
2394 Road 20, San Pablo - $2.65M 18 units
3202 Nevin Ave, Richmond - $1.3M, 12 units
1866 Robin Ln, Concord - $1.175M, 8 units
3570 Pacheco Blvd, Martinez - $1.58M, 11 units
21 Leisure Ln, El Sobrante - $775K, 4 units
1641 Frisbie Ct, Concord - $1.075M, 8 units
525 Carpenter St, Fairfield - $1.365M, 16 units
1671 Haller Ct, Concord - $1M, 6 units
1611 Laguna St, Concord - $925K, 4 units
1315 Brown Ave, Martinez - $1.65M
1620-40 Frisbie Ct, Concord - $1.975M, 12 units
1445 Loeffler Ln, Concord - $987K, 6 Units
1491 Bassett Dr, Concord - $1.4M, 10 units
1854 Robin Ln, Concord - $1.14M, 8 Units
1611 Frisbie Ct, Concord - $900K, 6 Units
1601 Frisbie Ct, Concord - $790K, 6 Units
1650 Frisbie Ct, Concord - $1.05M 6 Units
63 N. Broadway, Bay Point - 2.655M, 63 Units
1103 Regent, Alameda - $1.4M, 5 Units
43563 Ellsworth St, Fremont - $1.775M, 3 Units
120 Buena Vida Ct, Sonoma - $1.498M, 10 Units
1520-80 Detroit Ave, Concord - $1.5M, 11 units
2067 Riley Ct, Concord - $1.05M, 8 Units
1433 Carleton Dr, Concord $585K, 4 Units
736 Stubbs Rd, Pleasant Hill - $1.35M, 6 Units
600 O st, Antioch - $4.38M, 52 Units
1642 Clayton Rd, Concord - $1.465M, 8 Units
749 Wilbur Ave, Antioch - $1.025M, 10 units
32 Camelback Ct – Pleasant Hill, $812K, 4 units
2232 San Jose Ave, Alameda - $1,395M, 7 Units
1907 E. 30th St, Oakland - $1.95M, 21 Units
12 Camelback Ct, Pleasant Hill - $800K, 4 Units
1310 Burnett, Berkeley - $1.04M, 6 Units
1455 Bay St, Alameda - $1.3M, 6 Units
5088-94 Kenmore Dr, Concord - $750,000, 8 Units
3886 Mulberry Dr, Concord - $2.975M, 20 Units
153 Maricopa Ct, Pleasant Hill - $900K, 5 Units
61-69 Camelback Ct, Pleasant Hill - $1.06M, 5 Unit