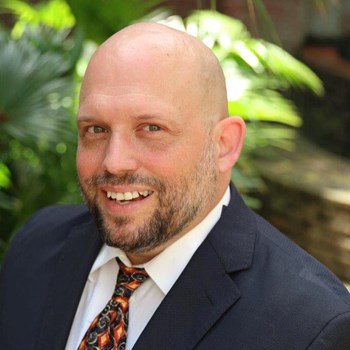 Specialties
Industrial
Background & Experience
David joined NAI Latter & Blum in 2016 with 17 years of professional and technical experience in the environmental industry. This includes specific applications in Hazardous Waste Management, privately funded Brownfield's assessment and remediation, Phase I and II Environmental Site Assessments, underground storage tank testing and closure, risk assessments, corrective actions, removal actions, decommissioning, decontamination & demolition services, and soil vapor and indoor air quality investigations. As well as, compliance issues such as spill prevention plans (SPCC Plans), storm water pollution prevention plans (SWPPPs), and minor source air permits. In addition, he is experienced and certified in both asbestos and microbial (mold) inspection, testing, and mitigation.
David specialized in the site assessment and voluntary remediation of high-risk large-scale (>500,000 square-foot) manufacturing facilities for redevelopment as industrial parks, including, former automotive and aerospace manufacturing facilities, former tool and metal die manufacturing facilities, former military installations, and a former steel rolling mill. He also provided general consulting services in the management of industrial parks addressing any environmental issues presented to the landowners due to tenant activities including special waste removal, spill events and releases, air quality issues, and regulatory compliance.
Education
B.S., Environmental Management; Minor: Chemistry, Louisiana State University, 1999;
Relevant Professional Training & Certifications:
• Licensed Asbestos Inspector #6I196215
• NAETI 21-Hour Microbial Remediation Supervisor Certification
• Louisiana 3-Hour Microbial Remediation Supervisor Certification
• Louisiana Contractor's Council License for Residential Mold Remediation
• RCRA Hazardous Waste Management (Per 40CFR 265.16)
• DOT Hazardous Materials Training (Per 49CFR 172.702 and 704)
• Applicable safety training for accessing regional industrial facilities.
Professional Associations & Designations
Urban Land Institute
Elmwood Business Association
Harvey Canal Industrial Association
Louisiana Brownfields Association
Louisiana Environmental Health Association
Louisiana Realtors Association
New Orleans Metropolitan Association of Realtors (NOMAR)
NOMAR Commercial Investment Division (CID)