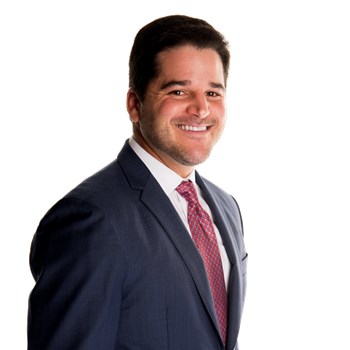 Scope of Service Experience
Chad is a Principal/Partner at NAI Robert Lynn, and specializes in industrial Tenant/Buyer & Landlord/Seller Representation in North/Northwest Dallas. Over the last eleven years, Chad has earned notoriety as one of North Dallas' elite Industrial Brokers. With Chad's over-the-top work ethic, his "client-first" mentality, as well as his ability to leverage proprietary knowledge of market comps, trends, availability, and "off-market" opportunities, Chad is able to maximize value creation for his client's real estate endeavors.
Albert's NAI Timeline:
2011 - Promoted to Vice President.
2013 - Promoted to Executive Vice President.
2015 - Earned SIOR designation. At the time becoming the youngest member in the United States to earn such designation.
2015 - Promoted to principal/partner at NAI Robert Lynn, becoming NAI Robert Lynn's youngest broker to earn the title in the company's 55-year history.
2017-2020 - Albert individually named an "NAI Global Top Producer" and Albert and his partner, Mark Miller, named to the prestigious "NAI Global's Top 5 Producing Team" list, exclusively awarded by NAI Global to its top 5 producing teams out of the 7,000 agents/teams in its worldwide network.
Chad, and his partner, Mark Miller, have additionally been NAI Robert Lynn's #1 producing team collectively over Albert's eleven-year tenure, and have satisfied the needs of well over 1,000 clients during that time period.
Background & Experience
Chad was born and raised in Dallas, Texas where he graduated from JJ Pearce High School in 2004. After high school, Chad attended Indiana University. He graduated from IU in 2008 while obtaining a degree in Sports Marketing/Communications with a minor in Business Management.
Chad is an avid supporter of the Big Brothers/Big Sisters organization - he has been mentoring his "Little Brother," Jacob, since 2012. In 2014, Chad received a nomination for "Big Brother of the Year", a highly coveted award in the Big Brother/Big Sisters program. Chad also enjoys coaching his cousin's youth basketball team, as well as volunteering at Legacy Preston Hollow and Salvation Army. Away from work and volunteer activities, Chad cherishes time with his wife, Mandi, and daughter, Blakely.
Education
Indiana University Bachelor of Science, Kinesiology-Sports Marketing/Communications Business Management Minor
Professional Associations & Designations
--Dallas Business Journal Heavy Hitter/Top Broker Award
-D Magazine Top Broker Award
-Costar Power Broker Award
-SIOR
-NAI Global Top Producer
Transaction History
Below is a partial list (in alphabetical order) of notable clients & transactions completed by Chad Albert:
-A#1 Air
-Auto Web Expo
-Autos of Dallas
-Beckett Media
-Big D Party Rentals
-Bubbl
-Cablcon
-Carsandpickups.com
-Cobb Family
-Corpine Fulfillment
-Cutting Corners
-Dallas Lease Returns (D&M Auto)
-Diesel Displays
-Earth Motor Cars
-Elm Creek
-Hans Laser Equipment
-Hard Six Holdings (I, II, III, IV)
-Hillwood
-In Your Face Apparel
-Leaf Trading Cards
-Lobo Interests
-Obstacle Warriors
-Office Furniture Distributors
-Office Furniture Source
-RAC Performance
-Scout & Cellar
-Starwood Motors
-Staton Wholesale
-The Arrangement
-Titan Chair
-Tradeline
-Wells Auto Group
-Wolfpack Wholesale
-Zuri Furniture