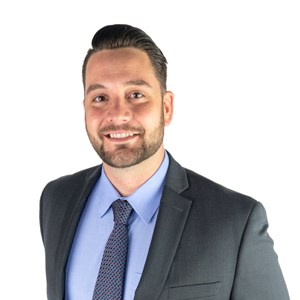 Background & Experience
Bryan Hayes joined NAI Robert Lynn in 2019 as a Broker in the Retail Division. Bryan currently serves as a Market Director, concentrating within the Urban Dallas Retail Markets. He is responsible for Landlord and Tenant Representation exclusively within the Urban Core. As Market Director, Bryan closely studies all retail trends and demographic changes occurring within the Urban Core. This level of analytics, improves his ability to best serve his clients by qualifying, sourcing, and matching prospective tenants with spaces that are best suited to meet their business needs. Ultimately, through a thorough and complete understanding of the market data within his region, Bryan has committed himself toward ensuring decreased vacancy, as well as increased value through maximized Net Operating Income (NOI) for each of the retail spaces he represents.
Prior to joining NAI Robert Lynn, Bryan was the Business Development Officer for the boutique multifamily brokerage firm, The Waller Group. During his time in that role, Bryan successfully sourced 32 multifamily assets ranging from 40-288 units totaling 3,124 units with a market valuation of over $200 million.
Before Bryan began his career in Commercial Real Estate, Bryan enjoyed a 6-year career as a health and fitness professional. Bryan worked for large national brands such as Lifetime Fitness and 24hr Fitness in Dallas. Bryan's high-end clientele consisted of Fortune 500 and Executive Level clients from: Pepsi Cola, Fannie Mae, Goldman Sachs, Frito-Lay, Toyota, IBM, McKesson, World Ventures, BOKA Powell and more. In addition, Bryan served clients in other notable professions including attorneys, physicians, and entrepreneurs. The experience Bryan received from the health and fitness industry has provided him with tremendous insight into the trends, habits and goals of business professionals, knowledge which he plans to continuously leverage to best serve his retail clients.
Education
National Academy of Sports Medicine, CPT, CES, PES, FNS & MMACS
Woods Cross High, Varsity letters in Swimming & Team Captain
Professional Associations & Designations
Texas Real Estate Commission – #704844, Sales Agent License
Certified Personal Trainer - #14596, CPT
Corrective Exercise Specialist - #1497255, CES
Performance Enhancement Specialist - #1496962, PES
Fitness Nutrition Specialist - #1497253, FNS
MMA Conditioning Specialist - #1476039, MMACS
Strategic Clients
Notable Landlord Clients
Mid-America Apartment Communities – www.maac.com
AMLI Residential – www.amli.com
Westdale Real Estate Investment & Management – www.westdale.com
HRI Properties – www.hriproperties.com
Metropolis – www.metropolisinv.com
SMA Equities – www.smaequities.com
Olymbec – www.olymbec.com
CanTex Capital – www.cantexcapital.com
Notable Tenant Clients
Murphy's Deli – www.murphysdeli.com
Rising Roll – www.risingroll.com
Vis A Vis Day Spa & Med Spa – www.spavisavis.com
tasc Performance – www.tascperformance.com
Odonata Boutique – www.odonatashopping.com
Flamingo Liquor – www.flamingo-liquor.bottlecapps.com
RatioOne61 Fitness – www.ratioone61.com
Back Nine Bar & Lounge - www.backninebar.com
Featured Transactions
Landlord Representation - Odonata Boutique - MAA Legacy – Mid-America Apartment Communities
Landlord Representation - Issil Beaty Spa - MAA Legacy – Mid-America Apartment Communities
Landlord Representation – Korner the Market – MAA Heights – Mid-America Apartment Communities
Landlord Representation – Minute Man Press – Republic Center – SMA Equities
Landlord Representation – Alliance Personnel Agency – 2629 N Stemmons - CanTex Capital
Tenant Representation – Murphy's Deli – Urban Towers – Parallel Capital Partners
Tenant Representation – Flamingo Liquor – The Shed at West Love – MVP Retail Phase 1, LLC.
Tenant Representation – Alice in Ivory – EXXIR Bishop Arts – Bishop Arts Phase 1A, LLC.