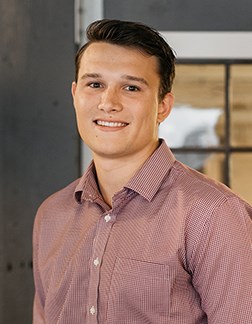 Specialties
Retail
Scope of Service Experience
NAI Puget Sound Properties (2017 - Present)
Background & Experience
Andrew Graff is an Associate Broker within the company and specializes in retail investment sales. Over the course of the start his career, he has dedicated time honing his expertise in single-tenant investments with a primary focus on restaurants. With that focus, he has created a niche within the market where his group is the expert when it comes to those specific property types.
He works with his father, Rick, and brother, Kyle, making up the Graff Advisory Group. Having clients all over Western Washington and some out-of-state, the group works diligently to communicate on a regular basis.
Prior to joining NAI Puget Sound Properties, Andrew graduated from Washington State University. Andrew also interned at Real Retail, where he gained industry knowledge and confirmed his passion for commercial real estate. While that summer internship was a great learning experience, Andrew came to the realization that he wanted to focus on the sales side of the business rather than leasing. His appreciation for the property type remained and he continues to work with nationally renowned retail tenants. Some of those tenants include Arby's, Jack in the Box, Jimmy Johns, Burger King, Starbucks, etc.
Education
Bachelor of Arts, Advertising Minor in Business Economics - Washington State University, Murrow College of Communication
Professional Associations & Designations
CBA - Commercial Brokers Association
Transaction History
Spanaway Arby's (2,562 SF) - $2,421,000
Lakewood Gravity Coffee (477 SF) - $867,000
Lakewood Jack in the Box (2,516 SF) - $2,526,000
Stanwood Former Bank Branch (3,297 SF) - $810,000
Snohomish Burger King (3,450 SF) - $1,647,000
Aberdeen Arby's (2,064 SF) - $2,000,000
Marysville Arby's (3,520 SF) - $2,762,000